Night Tours
Journey through Niagara Falls
Welcome to our Night Tours category page, where you can find some of the best tours available in Niagara Falls USA. One of our most popular tours is the Niagara Falls USA Night, Lights & Dinner experience.
This 4-hour tour takes you on a journey through Niagara Falls USA as the sun sets and the Falls light up with vibrant colors. You'll start the tour with a delicious dinner at a local restaurant, where you can enjoy a variety of mouth-watering dishes. After dinner, your tour guide will take you to some of the best viewpoints in Niagara Falls USA to see the Falls illuminated at night. You'll have the opportunity to take some amazing photos and see the Falls from a unique perspective.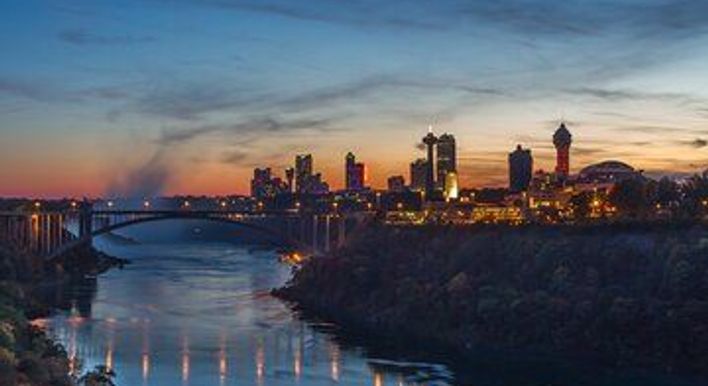 This is an all-inclusive tour with the utmost hospitality toward our guests. Our local guides show you around the best spots including the world-renowned Maid of the Mist boat ride. They then drop you off for a luxury dining experience followed by a return to the falls in the darkness to enjoy a mesmerizing illumination light show and a fireworks display above the waterfalls!
Memorable evening in Niagara Falls
This tour is perfect for couples, families, and groups looking for a memorable evening in Niagara Falls. It's also a great way to avoid the crowds during the daytime and see the Falls in a more intimate setting