Customized Tours
Explore Niagara Falls Your Way
Prepare to be mesmerized as you witness the sheer magnificence of Niagara Falls up close. Feel the mist on your face and hear the thunderous roar of the falls as you embark on an exhilarating boat tour with the iconic Maid of the Mist. Immerse yourself in the panoramic views from the Skylon Tower observation deck or take a scenic helicopter ride to witness the falls from a whole new perspective. You can choose the experiences that resonate with you, ensuring an unforgettable encounter with this natural wonder.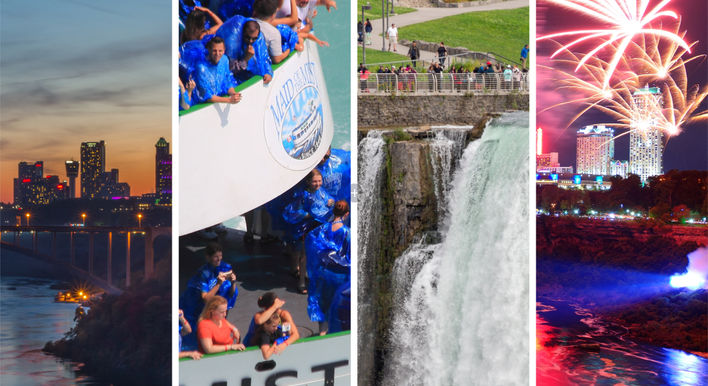 Customize this tour according to your wants and desires, whatever you'd like to experience, it's all possible at your own convenience.
We will help you build that tour.
Create Your Dream Tour to Niagara Falls
You have the freedom to design a Niagara Falls experience that is tailored to your desires. Whether you're planning a romantic getaway, a family adventure, or a solo escape, our dedicated team will work closely with you to curate an itinerary that matches your preferences and exceeds your expectations.