Multi-Day Tours
Most comprehensive tours available in Niagara Falls
Welcome to our Multi-Day Tours category page, where you can find some of the most comprehensive tours available in Niagara Falls USA.
Our 2 Days Niagara Falls USA Full Package Hotel and City Highlights tour is a great option for those looking to fully experience Niagara Falls and the surrounding area. The tour includes a 2-night hotel stay in a comfortable and convenient location, as well as a guided tour of Niagara Falls State Park and other notable attractions. You'll also have the opportunity to explore the city and enjoy some free time to shop and dine at your leisure.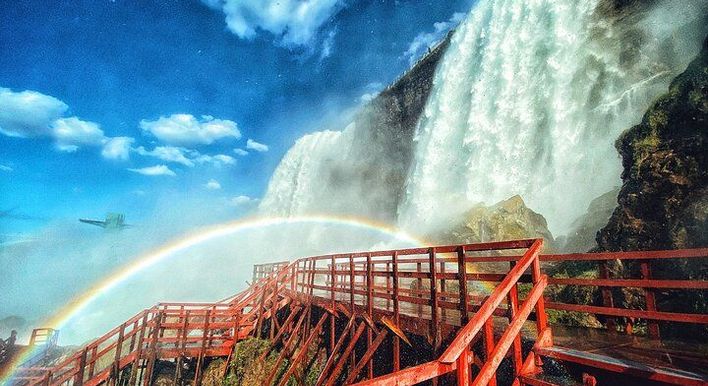 Enjoy a 2-DAY trip in Niagara Falls USA. The inclusive package, included in this deal is airport transfers - both ways (if needed), accommodation for one night in a reputable hotel, a guided tour around the Falls - including admission to the world-famous Maid of The Mist boat ride, tickets to the Observation deck as well as the thrilling Cave of the Winds experience! As if that wasn't enough, we will then treat you to an outstanding 5-star 3-course dinner at Steak Stone and Sushi restaurant! Thereafter our guide will also take you to watch an exhilarating fireworks display and illumination light show over the falls.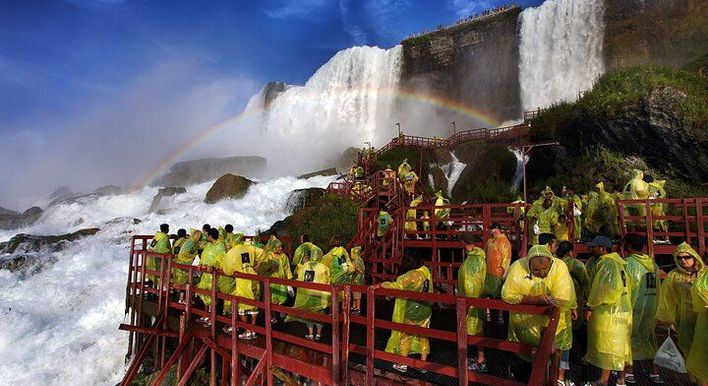 This all-inclusive tour includes a return Amtrak train ride to Niagara falls from NY City. Guests embark on a 7:15 am scenic train from Penn Station in NY city and arrive at Niagara falls station at 4:30 pm. Snacks are available for purchase aboard the train. Upon arrival, guests are picked up from the station and transferred to their 4* downtown hotel for check-in. After check-in guests are escorted by a local guide to Steak Stone and Sushi for a 5* luxury dining experience. A fun-filled evening is planned afterward where guests visit Goat Island for a night tour, illumination lights show, and fireworks display over the American waterfalls. The next morning the guests will be picked up from their hotel at 8:30 am for the morning tour. After the thrilling adventures of the morning guests will be taken back to the Niagara falls Amtrak train station ready for their 12:17 pm return to NY city.
Perfect for those traveling from New York City
In addition to our full package tour, we also offer a 2 Day - Niagara Falls from NYC tour. This tour is perfect for those traveling from New York City who want to experience Niagara Falls in a short amount of time. You'll travel by comfortable coach to Niagara Falls USA and stay in a centrally located hotel. You'll also have a guided tour of Niagara Falls State Park and other attractions, as well as free time to explore the area.